【热门】英文求职信汇编九篇
  光阴的迅速,一眨眼就过去了,我们找工作的时间越来越近,求职信也应跟上时间的脚步了哦。求职信要怎么写?想必这让大家都很苦恼吧,以下是小编帮大家整理的英文求职信9篇,希望对大家有所帮助。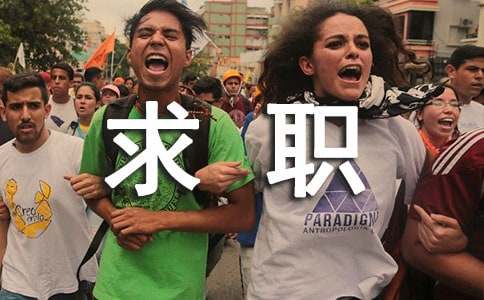 英文求职信 篇1
Dear Mr. Chan
  I am writing to apply for the post of Management Trainee, which was advertised on the Student Affairs Office notice board of the Hong Kong Polytechnic University on 8 December 20xx.
  My working experience at Lucky Star Garment Manufactory Limited improved my leadership skills, communication skills and ability to work in a team environment. I have fluent spoken and written English. I also have fluent spoken and written Mandarin, and can therefore work in mainland China. Currently I am studying a B.A. in Management at the Hong Kong Polytechnic University, graduating in 20xx.
  Subjects which I am studying that are relevant to the post of Management Trainee include Operations Management, Human Resources Management, Accounting, Marketing and Strategic Management. My final year project is entitled Knowledge Management Practices in HK. Carrying out this project has improved my communication skills, my leadership skills and my ability to lead and supervise subordinates effectively. I have also learned how to run a project from the planning stage to its completion.
  During my studies I have held the post of Executive in the Management Society. While leading and organising Management Society activities I have improved my ability to lead and supervise subordinates effectively, ability to work under pressure and ability to work in a team environment. Working for Wong And Lim Consulting appeals to me because it has a good reputation and it provides excellent training. Your organisation produces a high-quality service, and I can contribute to this with my leadership skills and my ability to work under pressure. I am available for interview at any time. I can be contacted most easily on the mobile phone number given above.
  I look forward to meeting you.
  Yours sincerely
英文求职信 篇2
Dear Sir,
  I would like to ask you to consider my qualification for the position in sales that you advertised in last week's newspaper.
  I graduated from the College of business in June of 1986. Since that time I have been taking night courses at Polytechnics in Sales Techniques and Mass Media Advertising.
  I have worked as a vehicle salesman for the Ford Co. for the past three years. At present I am their chief salesman and account for over one half of the sales. Before my present employment, I worked for the Chains Department Store as a salesclerk in the electrical appliance section. We worked mainly on commission and I was able to earn a substantial amount although I was very young.
  I would like to make a change now because I feel that I can go no further in my present job, I feel that my ability and my training should enable me to advance into a better and more responsible position, and it appears that this will not be forthcoming at my present position.
  If you would like to know more about my ability, I can be available for an interview at any time convenient to you.
  Sincerely yours,
  翻译:
  敬启者:
  贵公司上周在XX报刊登广告,招聘推销员一职,我拟应聘,敬请给予考虑。
  我于一九八六年六月商学系毕业。此后,即在理工学院选读销售技术与大众媒介广告课程。
  过去三年,在威廉福特公司担任汽车推销员、目前担任该公司销售主任,已有一年半之久。担任此职前,曾在澄士百货公司推销电器,以赚取佣金。虽然我仍年青,但自感有能力赚取实际利润。
  自感目前工作发展不大,拟改变一下目前工作环境,故自信个人能力和所受训练,似应获得较佳之工作。就我目前工作,将来无多大发展前途。
  倘若阁下愿意接见本人以了解我的能力,我将随时候教。
英文求职信 篇3
敬启者:
  贵公司十二月二十五日在《北京青年报》刊登招聘广告, 本人特备此函应征该职位。
  我今年32岁,毕业于北京外国语大学, 曾在NCC公司担 任推销员历五年之久。由于任职的公司宣布解散,只好去职。兹随函附履历表及照片一份,希望阁下能够满意。至于月薪一事,希望能从五千港币起薪,加上佣金。倘若阁下愿意接见本人以了
  解我的'能力,我将随时侯教。
  XX启
Dear Sir,
  In reply to your advertisement in Beijing Youth Daily of December 25, I respectfully offer my services for the situation.
  I am thirty-two years old and a graduate of Beijing Foreign Studies University, My experience in this line of work includes five years as a salesman with the NCC Company. The reason for leaving my present employment is because they're closing their office.
  I am enclosing my resume together with my photo, and I believe that they may be found satisfactory. As regards salary, I would be glad to start with HK$ 5,000 per month plus commission.
  If you would like to know more about my ability, I can be available for an interview at any time convenient to you.
英文求职信 篇4
Dear Sir,
  I have been told by Mr。 James, Operation Manager, Hong Kong Commerical Business Publishing, with whom I believe you are acquainted, that you are expecting to make some additions to your accounting staff in August。 I should like to be considered an applicant for one of these positions。
  You can see from the data sheet that is enclosed with this letter that I have had six years of varied experience in the book business publishing。 The companies for which I have worked have given me permission to refer you to them for information about the quality of the work I did while in their employ。
  My work was in the credit department and in the accounting department in both companies, with some experience also in inventory control。 In both positions, I have been assigned with the daily office administration。 The account courses taken at SPACE, University of Hong Kong specifically prepare me for doing the accounting required in your department。
  I hope that you will give me an interview at some time convenient to you。 If there is further information that you wish in the meantime, please let me know。 I can always be reached at the address or contact phone number given at the resume。
  Sincerely yours!
英文求职信 篇5
  Respect leadership: Hello!
  First please allow me to extend the sincere regards and the good wish to you! In spite of being very busy heartfelt thanks you in to glance through my this material, and wishes the expensive unit enterprise to be prosperous, progresses day by day! I am electronic information project specialized 20xx sessions of graduates, learned in the near future your firm is advertising for the talented person, I hoped can arrive has the opportunity to your firm work.
  In school period, I study the specialized knowledge diligently, and invested the huge enthusiasm and the energy for it.While studies the textbook knowledge earnestly, I participate in school inside and outside practice positively, and has obtained some result. If monolithic integrated circuit development design, aspects and so on PCB Layout as well as homepage design. The university four years let my English proficiency have progress,And smooth passed the national English six levels of tests,Had certainly certainly has listened to, to say, to read, writes ability,Has the reading specialized literature English foundation of basic skills.
  I have the good computer knowledge and application ability, can grasp the basic application software skilled the use, and can use languages and so on C, assembly, VB, HTML carries on the programming. Moreover I also can using Multisim, Protel, Pspice, Auto CAD and so on the specialized software carry on the correlation work,And many times participated in the project practice which in the school organizes.I have studied some knowledge using after school which the related homepage design, the plane design as well as the video frequency pick arrange,Can skilled manufacture the homepage using the homepage three swordsmen,And can use imagery processing softwares and so on the photoshop, ACDSee to carry on the related design work,Has uses Adobe premiere the pro software editor complete video frequency plan the experience.I longed for study has uses, to long for own knowledge can obtain the practice examination, looked forward to the practice will be able to enrich my work experience and the ability glorious future.
  "The great ambition can sometimes, directly link up the cloud sail to aid the sea", I hope alliance your firm sincerely, I can surely by full warm and the tenacious disposition diligent work, with colleague absolute sincerity cooperation, for expensive unit's development own one's pygmy effort.
  Along with letter enclosed resume and other material, if must a deeper understanding, hope for your interviewing!
英文求职信 篇6
  dear xxxx chemical co. leaders:
  hello!
  i xxxx chemical technology graduates. your organization has learned from the media professionals are currently recruiting
  chemical, in going into the social occasion, i harbored very sincere and high sense of responsibility to your company volunteered.
  knowledge is power. in the nearly three years of university life, i have mastered this knowledge, and can be integrated with practice.eich campus life. at the same time i am also actively involved in faculty, class activities, served as student union vice president, vice president of associations, squad leader and other positions. exercise from their high sense of responsibility and a strong sense of team, develop a strong organizational skills, communication skills and social skills. these experiences tempered my humble, studious, hard-working spirit, and good social adaptation.
  desire a brilliant world. my life is in a period of energetic, eager to expose a wider world of their talents; i was not satisfied with the existing level of knowledge, expects to get exercise and
  improve practice. therefore, i sincerely hope to join your company. i will get down to do their work, make every effort to achieve good results at work.
  i believe that after my hard work and effort, wil
  l make due contributions.
  close pen occasion, thank you for your busy schedule to review my written submissions, your trust is my motivation! cheng zhu guigong division thriving!
  finally, once again thank you for reading this letter and look forward to your reply!
  sincerely,
  salute!
  化工系
英文求职信 篇7
  Dear leader,
  Thank you for your letter of application. I am xx university xx nursing undergraduate. I have a solid knowledge of medical knowledge, skilled operation skills and excellent working ability. I am confident that I am qualified for the job I will be engaged in. Here, I recommend myself to you.
  The choice itself means competition, which can make the self-worth more fully realized. I hope the results of this competition will give me the opportunity to work and study in your organization.
  Medicine is a sacred science. Its value is to save human life. After four years of theoretical study and more than one year of clinical practice, I have developed a rigorous learning attitude, rigorous thinking and strong character. I have a caring heart for patients, and I love nursing. After four years of medical science, my medical dream has enriched my wings, and I will continue to study in practice.
  During the period of school, I not only learned professional knowledge, more can improve the comprehensive quality, I served as minister of students' life, the theory of the group leader, organized the party knowledge learning activities for many times, organize many hundred dormitory comparison, DIY series, has certain organization foundation and innovative ability. In an effort to learn the professional knowledge at the same time, I constantly enrich himself, to the party organization actively, presently for party members, have accepted senior party class training, and smoothly through the party class exam, try their best to make themselves interdisciplinary talents needed by the society today.
  As a college student in the 21st century, I am not only satisfied with the study of theoretical knowledge of the university, but I often go to social theory to connect with reality and improve my comprehensive ability in practice. I believe that I can adapt myself to the fierce competition environment of today.
  Finally, I sincerely thank you for your attention to me. I hope your company can give me a chance to realize my dream and show my talent. I wish you a great career and great success! I look forward to hearing from you.
  advance
  salute
英文求职信 篇8
Dear Mr. Smith:

  I am writing to present my credentials for the position of Brand Manager, a position for which I am exceptionally well-qualified. I am confident that you will quickly realize my ability to make major contributions to Delro Foods'marketing efforts upon reviewing the enclosed resume.
  As my resume will attest, I have established an excellent reputation for pumping new life into old brands and making them perform. Examples of my accomplishments in this area are:
  -Doubled Pikkels market share in only 9 mouths
  -Increased Yums market share by 99% in two years
  -Improved direct mail orders of Beard's Sunframes by 38% in 18 months through use of creative coupons
  My contributions to new brands have been equally noteworthy. For example:
  -Achieved 29% market share penetration for Leggins within one year of market introduction
  -Completed national roll-out of Jelli-Roll in 6 months, reaching 18% market penetration
  Perhaps I can make similar contributions to Delro Foods in the marketing of either new or existing brands.
  Should you have room in your organization for a top-notch marketing professional who is capable of making immediate contributions to your marketing efforts and adding some real profit to your botton line, please give me a call. I look forward to hearing from you.
  Thank you for your consideration.
  sincerely,
  Weldon R.Bass
  Enclosure
英文求职信 篇9
  dear sir,
  four years as a senior clerk in sales department of the new world products company have,i believe,given me the experience to qualify for the job you advertised in thursday#39;s
  newspaper.
  since 1981 i have been responsible for all office details in the administration of sales, including writing much of the correspondence. in the course of my work,i have become familiar with the various sales territories,and have also in my spare time experience of handling business problems other than my proper sphere.
  the years before i was employed at the new world,i was a secretary for long brother,an accounting firm.there i became familiar with accounting terms and procedures.
  i was graduated at wah yan college,in june 1974.i am twenty-five years of age and single.
  i am leaving my present position because i can use my capabilities more fully in a position with wider scope.my present employer knows of my ambition and is helping me to find a new place.
  may i see you at your office to tell you more about myself and show you just how well i can do the work you require.
  yours faithfully,
  参考译文:
  敬启者:
  顷阅星期四xx报,获悉贵公司招聘人才。本人曾担任新世界产品公司销售部高级职员四年之久,自信有充分工作经验,可担任贵公司所招聘的职务。
  本人自一九八一年开始,一直担任售货业务以及函件的撰写工作。在工作期间,除正式业务范围外,与各地区客户颇有来往,并利用公余时间,学会了很多有关商业问题的处理。
  在新世界公司任职前,我曾在长兄会计公司担任过秘书工作。在任职期间,学会很多有关会计名词及会计作业程序。
  本人现年二十五岁,未婚,一九七四年毕业于华仁书院,我希望有机会充分利用自己工作能力,从事更大范围工作之需要,这是我急于离开现职的主要原国。本人现任职的公司老板,对我的工作雄心颇为赞许,因此,愿协助找另谋他职。
  如果方便的话,我愿亲赴贵公司办公室晋见阁下,以便详细说明。
  启
【【热门】英文求职信汇编九篇】相关文章:
【热门】英文求职信02-23
英文求职信【热门】12-15
【热门】英文求职信模板汇编7篇11-15
【热门】英文求职信模板汇编十篇02-14
【热门】英文求职信范文汇编8篇02-10
【热门】英文求职信模板汇编七篇01-16
【热门】英文求职信范文汇编九篇01-03
【热门】英文求职信范文汇编七篇03-04
【热门】英文求职信范文汇编十篇02-22
【热门】英文求职信模板集锦6篇11-24