关于大学生英文求职信3篇
  时间一晃而过,我们找工作的时间就要到来,此时此刻需要开始写求职信了哦。一定要好好重视求职信喔!下面是小编为大家整理的大学生英文求职信3篇,欢迎大家分享。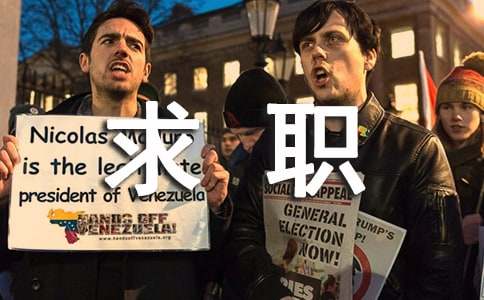 大学生英文求职信 篇1
Dear Sir/Madam,
  My name is xxxx and I will graduate from XiHua University in the year of 20xx. My major is secretary in English department.
  It's my great pleasure to have this opportunity to improve our mutual understanding. During the three –year college study,I tried my best to learn all kinds of knowledge,and weigh the hard work of my teachers and myself; I have mastered English listening,speaking,writing and reading skills.
  Moreover,I have a good command of Business English and the basic theory,public relationship of secretary.Meanwhile, in order to enlarge my knowledge, I always read some newspapers and magazines about business and trade,and I used to do some representative of business in my spare time. At the same time, I learnt computer skills during my summer vacation,and now I'm familiar with Office 20xx. It is my three –year college life that makes me form my life attitude. Also my three-year college life that makes me rich in knowledge,and it's also my three-year college life that makes me form my life attitude. Honesty, Trust, Diligence is principle of how to be a man.
  As a college graduate,I believe "where there is a will, there is a way", and I will try my best to do a good job in my business. So I sincerely hope that I can make a position in your company so that I can serve for the company in the future.
  Yours faithfully,
  xxx
大学生英文求职信 篇2
Dear school leaders:
  Hello.First of all,to express our deep respect your hard work!Also thank you forreading my introductory material in spite of being very busy.I was a student at the Chengdu University,Sichuan Foreign Languages University Englishspecialized 20xx sessions,will soon be faced with graduation.After four years ofuniversity education and university life,in the face of new opportunities and challenges,I am more firmly "self-confidence,self-reliance,diligence,modesty"life creed.
  Sichuan University of foreign languages is a famous English talent training base,in order to rigorous scholarship,education and well known.In such a learning environment,I truly feel the joy of learning English and determined to be ateacher of the people devoting themselves to the cause of English education,whether in the intellectual capacity,or in the quality of self-cultivation,I have benefited from.
  Knowledge,courage and insight and I look forward to your appreciation!
  Wisdom,love and confidence I also will help you achieve great ambition!
  Finally I wish your school education is advancing wave upon wave,tomorrowbetter than today!
  Yours sincerely
大学生英文求职信 篇3
  I understand the level of professionalism and communication required for long-term success in the field. My background and professional approach to business will provide your office with a highly productive Auditor upon completion of your development program.
  I will be in the Shanghai area the week of May 10. Please call me at
  13XXXXXXXXX to arrange a convenient time when we may meet to further discuss my background in relation to your needs. I look forward to meeting you then.
  Sincerely,
  Micelle
【关于大学生英文求职信3篇】相关文章:
关于大学生英文求职信模板集锦7篇04-02
关于大学生英文求职信汇编七篇04-02
关于大学生英文求职信模板汇总八篇04-02
关于大学生英文求职信模板汇总六篇04-01
关于大学生英文求职信模板汇编六篇04-01
关于大学生英文求职信模板汇总五篇03-31
关于大学生英文求职信合集七篇03-31
关于大学生英文求职信汇总七篇03-31
关于大学生英文求职信模板集锦五篇03-30
关于大学生英文求职信范文七篇03-30