【实用】英文求职信集锦五篇
  时间流逝得如此之快,又到了寻求新的工作机会的时候,现在的你想必是在写求职信吧。但是怎么写才更能吸引眼球呢?下面是小编为大家收集的英文求职信5篇,仅供参考,希望能够帮助到大家。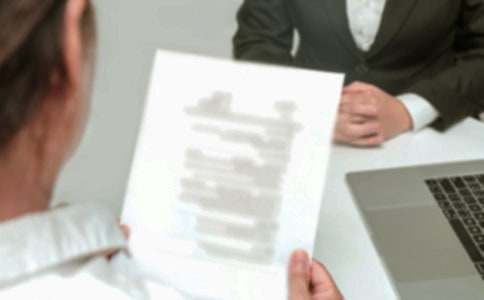 英文求职信 篇1
Dear Sir or Madam:
  I am writing in response to the advertisement you placed in the Sunday paper for a sales manager in your company. Your company has a reputation for producing high-quality products like Mandolin network system. I am interested in joining such a professional organization.
  As you can see from the enclosed resume, my previous work in an export company has provided me with lots of opportunities to contact all kinds of customers and suppliers home and abroad. By communicating with them, I have got very familiar with the international trade and the current market. Besides, my educational training at university concentrated also on international trade which equipped me with a solid foundation in sales and trade.
  As such, I believe that my service could be of great benefit to your company in terms of customer relation and new business connections.
  I hope to have an opportunity to meet your human resource manager in order to let you know more about me. I enclose a resume and could be available for an interview at your convenience. Looking forward to hearing from you and thank you for your consideration.
  Sincerely yours,xxx
英文求职信 篇2
Dear Sir/Madam:
  Your advertisement for a Network Maintenance Engineer in the April 10 Student Daily interested me because the position that you described sounds exactly like the kind of job I am seeking.
  According to the advertisement, your position requires top university, Bachelor or above in Computer Science or equivalent field and proficient in Windows NT4.0 and LINUX System. I feel that I am competent to meet the requirements. I will be graduating() from Graduate School of Tsinghua University this year with a M.S. degree. My studies have included courses in computer control and management and I designed a control simulation system developed with Microsoft Visual InterDev and SQL Server.
  During my education, I have grasped the principals of my major and skills of practice. Not only have I passed CET-6, but more important I can communicate with others freely in English. My ability to write and speak English is out of question.
  I would appreciate your time in reviewing my enclosed resume and if there is any additional information you require, please contact me. I would welcome an opportunity to meet with you for a personal interview.
  Sincerely yours,
  XXX
英文求职信 篇3
Dear Sir:
  How are you!
  Thank you for taking the time to check my application letter, hope I can for yourpanys brilliant contribute!
  I was a graduating student, from * * *, rural life created me honest, honest, good personality, cultivate the I am not afraid of difficulties and frustrations, indomitable struggle irit. In the university lapse, through aprehensive, the system of learning, I not only to understand and master the secretary professional this field of knowledge, but also have a certain amount of actual operation ability and technology. For Office Office software, the conventional network technology can simple application. And participate in the intermediate secretary qualification training, human resources teacher training. In the learning professional knowledge, but also attaches great importance to cultivate your own practical capability, use 20 xx summers to * * * practice, work dependably, serious, and get the unit leadership the high praise.
  Looking for a master knowledge and expertise in a certain work ability and organizational capacity subordinates, is your wish. To a fully professional expertise of their own work units, and can be your concern is my hope; Capable assistant, to help you work; Suitable work units, help me to dilay their talent. Maybe we will be amon goal to stand together, and that is: will the expensive unit the brilliant history written guichanli more fun! Wish for the expensive unit work, and sacrifice their own youth and talent. Look forward and thank you for your choice!
  As a junior graduate student, although work experience, but Ill learn, positive work, dedicated to conscientiousnesletes the labor of duty. Sincere hope to get your unit joint about or to give me an interview chance, so as to further examines my ability.
英文求职信 篇4
Respect yourpany leadership:
  How do you do! First of all thank you for taking the time to see my letter of application.
  I am wuhan ErQing industrial technical school graduates of the class of 20xx. I love die the professional and its input for the high energy and enthusiasm.
  In the three years of technical school life, I work hard, and strive to up, study hard foundation and professional knowledge, after school time positive to broaden their knowledge, and take an active part in school in various sports activities. As was about to step out of the school, to social JiJiaoSheng, I full of passion and confidence to meet all of this.
  In todays society need high quality talents, so www.lunwenwang.com I always pay attention to own improve, and build a reasonable knowledge structure. In the mold and numerical control (nc) has a profound theoretical foundation, and mechanical drawing, mechanical process, tolerance fit, machinery manufacturing, professional mathematics, mechanical processing,puter graphics and so on various aspects have certain base.
  Three years technical school life study and exercise, give me is only a preliminary experience, for towards social not enough, but the so-called and to know already person to die, I believe my full of working passion and serious academic attitude can make up for the deficiency of the temporarily. Therefore, in the face of the past, I with no regret, here is a wise choice. Facing the present, I strive for success diligently; Facing the future, I look forward to more challenges. The conquest of difficulties, holds each opportunity, believed that oneself certainly will deduct splendid one.
英文求职信 篇5
  Dear Sir/Madam,
  I saw advertisement of purchasing assistant from Shanghai Daily. I'm quite interested and would like to apply for the post. I will graduate from --- in march this year as a postgraduate, majoring in polymer materials. I'm very understand the properties of polymer materials. I have passed Level-3 Computer Test and CET-6. Therefore, I am proficient in office software and English.
  In addition, as a worker in the Students' Union, I have an open personality and I am good at getting along with people around me. The more important thing is that I have got the abilities of communication and coordination. What's most, I have been worked as an intern in your company and have a certain understanding to your company. So I'm confident that I have fully prepared for this job. I would appreciate your time in reading my information and if there is any additional information you require, please let me know. I would be grateful if you give me a reply.
  Yours sincerely,
【【实用】英文求职信集锦五篇】相关文章:
实用的英文求职信集锦六篇12-14
实用的英文求职信集锦八篇11-08
实用的英文求职信集锦十篇11-20
实用的英文求职信模板集锦9篇02-06
【实用】英文求职信范文集锦8篇01-14
【实用】英文求职信范文集锦十篇02-20
实用的英文求职信范文集锦7篇02-13
实用的英文求职信范文集锦七篇03-20
实用的英文求职信范文集锦十篇03-19
【实用】英文求职信汇编7篇11-29