关于经理助理英文求职信3篇
  日子如同白驹过隙,新一轮的招聘又朝我们走来,这时候需要提前写好求职信了哦。你知道写求职信需要注意哪些问题吗?以下是小编收集整理的`经理助理英文求职信3篇,仅供参考,大家一起来看看吧。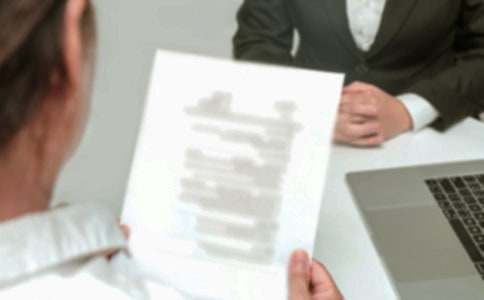 经理助理英文求职信 篇1
  Class 9403 Business Administration Major Kunming Second Commercial School 34 Cui E.Rd.,Kunming 650020 June 28,1998 Mr.X Qiming Manager of Marketing Department K&H (Chinese-ForEign Joint Ventures)Market 56 Huagang N.Rd., Kunming 650033 Dear Mr. X, Ms. Huang Lijia of your company has told me that your dept needs a manager assistant, and I wish to apply for the position. I will graduate from commercial school next month. My outstanding record at school and some experience in business has prepared me for the work you are calling for. I am really interested in learning business practice, and also a diligent worker and a fast learner. If given a chance, I am sure I can prove my worth in your company. I will be available during the weekdays in the morning for any interviews you may want to give. Enclosed is my resume,and hoping for your immediate reply. Sincerely yours, X,XX
经理助理英文求职信 篇2
  大学生经理助理个人求职信如何写?如果你正在为写英文求职信而苦恼,不妨借览以下这篇经理助理英文求职信范文,希望各位从中找到英语求职信怎么写。本文是一名刚毕业不久大学生的英文求职信,她申请的职位是部门经理助理。求职信虽然简单,但是也很诚恳。
Dear Mr. Smith,
  Ms. Maria of your company has told me that your depart. needs a manager assistant, and I want to apply for the position. I graduated from the University of Business and Economy last year. My major is Human Resource and some experience in business has prepared me for the work you are calling for.
  I am really interested in learning business practice. I will try my best to be a diligent worker and a fast learner. If given a chance, I am sure I can prove my worth in your company.
  I will be available during the weekdays in the morning for any interviews you may want to give. Enclosed is my resume, and hoping for your immediate reply.
  Sincerely yours,
  Kumwing
经理助理英文求职信 篇3
  Dear Sir:
  I wish to apply for the position of Chief engineer assistant advertised in todays Dalian Daily.I feel I am competent to meet the requirement which you have specified.
  I am twenty-five years of age. After graduation from Zhengzhou University, I was enrolled in Dalian University of Technology in the fall 20xx.The sudden chages of living and studying didnt give me too much trouble. I finish my Masters degree in one year with satisfactory grades.
  I belive I am intelligent and quick to learn. Although I lack of formal working experiences,I am sharp to grasp the key points, also I am very dedicated to what I do.I am ready for the challenges.
  (I have permission to refer you toProf. Ji Zhou, for statements as to my character and ability.)
  I hope you will give me a chance to talk to you personally and to answer any questions you may have about my suitability for the post. Salary consideration is seondary to me in view of the opportunity this position offers.I am sure we can arrive at a satisfactory arrangement during the interview.
  (I should welcome a personal interview at your convenient.)
  Yours sincerely
  xxx
【关于经理助理英文求职信3篇】相关文章:
关于经理助理英文简历04-23
标准的英文经理助理简历04-19
经理助理英文简历模范本12-22
经理助理个人英文简历模板01-31
经理助理英文个人简历范文模板11-23
关于经理助理求职信范文汇编五篇04-17
关于经理助理求职信范文汇总5篇04-15
关于经理助理求职信范文集锦六篇04-15
关于经理助理求职信范文汇总7篇04-08
关于英文求职信(5篇)03-07