【推荐】英文求职信集合六篇
  日子如同白驹过隙,我们很快就要开启找工作的生活,是时候好好地琢磨一下写求职信的事情了哦。相信许多人会觉得求职信很难写吧,下面是小编为大家整理的英文求职信6篇,供大家参考借鉴,希望可以帮助到有需要的朋友。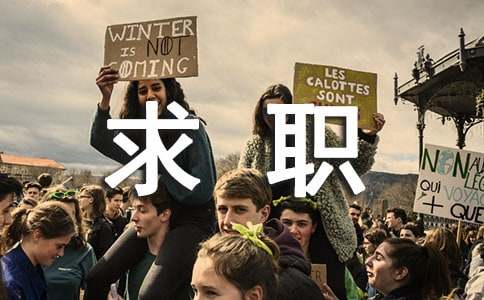 英文求职信 篇1
  Hello!
  Thank you for taking the time to read my personal application. My name is Lee Hom. I graduated from Sichuan Medical University and majored in nursing. Take this career to apply to you. I am eager to join your organization, I hope that you can contribute to your unit tomorrow, and more willing to contribute your youth and wisdom to your organization.
  After entering the University, I seize every day, professional knowledge accumulation and basic skills training, and constantly enrich their minds. As a medical student, I asked progress in thinking positive, optimistic, maintain a clear understanding of the major issues issues of right and wrong not Weinan fan, and have the confidence and sense of responsibility. In the ability training, the school actively participated in various activities, extensive attempts outside the school, and many times to carry out practical activities, both the practice of learning, and exercise ability. Mirs wings, horses galloping, need to have their own world. The scientific management system and sensible selection of your hospital have convinced me that your work is my wise choice.
  For practical work, I believe I can quickly adapt to the working environment, and continue to learn in practical work, and constantly improve themselves. To be aggressive and never complacent is my motto. I am not satisfied with my qualifications, but due to the limited conditions, I only reported myself. Theory and practice are equally important to me. In a word, enrich the mind, healthy body and abundant energy is always my wealth expectation a true dedication to me for this glorious cause under your leadership, and in the practice of continuous learning progress.
  I love the cause of nursing, and I look forward to being able to make a contribution to this glorious cause under your leadership and continue to learn and make progress in my work.
  This Salute
  Applicant: XXX
  Date: Year Month Day
  翻译
  尊敬的领导:
  您好!
  感谢您抽空来阅读我的个人求职信,我叫王力宏,毕业于四川医科大学,主修护理专业。借此择业之际向您毛遂自荐。我渴望加入贵单位,希望能为贵单位的明天添砖加瓦,更愿为贵单位贡献自己的青春和智慧。
  进入大学以后,我抓紧每一天进行专业知识的积累和基本功的培养,不断充实自己的头脑。作为医学生,我在思想上积极要求进步,乐观向上,对大是大非保持清醒认识,不畏难繁,有信心、有责任感。在能力培养上,校内积极参加各项活动,校外广泛尝试,多次进行实践活动,既实践了所学,又锻炼了能力。大鹏展翅,骏马飞驰都需要有自己的天地。贵院科学的管理体制和明达的择人理念;使我坚信到贵院工作是我的明智选择。
  对于实际工作,我相信我能够很快适应工作环境,并且在实际工作中不断学习,不断完善自己。锐意进取,永不自满是我的座右铭。我不满足于自己所拥有的学历,但由于条件所限,我只报了自考。理论和实践对我来说同等重要。总之,充实的`头脑,健康的体魄和充沛的精力是我永远的财富殷切的期望在您的领导下为这一光荣的事业奉献我的一片真情,并在实践中不断学习进步。
  我热爱护理事业,殷切期盼能够在您的领导下为这一光荣事业添砖加瓦,并在工作中不断学习,进步。
  此致
敬礼
  求职人:xxx
  日期: 年 月 日
英文求职信 篇2
  Ms.Yang:
IwasreferredtoyoubyMr.Zhang,aPartnerwithyourBeijingoffice,whoinformedmethattheShanghaiofficeofyourcompanyisactivelyseekingtohirequalityindividualsforyourAuditorProgram.Ihavemorethantwoyearsofaccountingexperience,includinginterningasanAuditorlastyearwiththeBeijingofficeofCCCC.IwillbereceivingmyMBAthisMayfromTsinghuaUniversity.Iamconfidentthatmycombinationofpracticalworkexperienceandsolideducationalexperiencehaspreparedmeformakinganimmediatecontributiontoyourcompany.Iunderstandthelevelofprofeionalismandcommunicationrequiredforlong-termsucceinthefield.MybackgroundandprofeionalaroachtobusinewillprovideyourofficewithahighlyproductiveAuditoruponcompletionofyourdevelopmentprogram.
IwillbeintheShanghaiareatheweekofApril16.Pleasecallmeat136001216901toarrangeaconvenienttimewhenwemaymeettofurtherdiscumybackgroundinrelationtoyourneeds.Ilookforwardtomeetingyouthen.
  Sincerely,
  ChengDan
英文求职信 篇3
  dear mis hoapplication for the position of construction officer
  i am confident that my building construction degree, along with my experience in the construction industry, makes me an excellent candidate for your job. i would appreciate the opportunity to discuss with you personally about my application in detail.
  as you may know, any university is among the few universities that offers a specialized degree for the construction industry. in addition to my academic qualification, i have worked as a carpenter and an assistant construction officer in the last two summers.
  i am applying for the above position you advertised in jobspower.com on april 7. i will complete my building construction degree and graduate from any university in may. it is my wish to join a company that has your excellent reputationthank you for your consideration.yours sincerely
  steven enc.
英文求职信 篇4
  Samples: Cover Letter 1
  January 3, 20xx
  747 Linden Way,
  Winnipeg, Manitoba
  R2B 3A5
  Norman White P.Eng.
  Area Manager
  Perter Kiewit Sons Co. Ltd.
  11211-215 Street
  Edmonton, Alberta
  T5S 2B2
  Dear Ms. Carlyle,
  I heard about the marine Environment Technologist opening at your organization through Dr. Richmond, Director of Natural Resources at the Freshwater Institution in Winnipeg. As Dr. Richmond described it, the position requirements and my qualifications seem to match up perfectly.
  I recently graduated from the University of Manitoba with a Bachelor of Science majoring Zoology. I have a strong interest in fish biology and management and have taken numerous courses in these area. I have gained practical experience in this field through summer employment with Oak Hammock Marsh as an interpreter. As a Research Assistant with Waterworks International, I was responsible for the completion of a comprehensive inventory of common fish and development of a field identification manual. I am familiar with the techniques and equipment used for sampling vertebrates and have experience using a 35-mm camera.
  I am a reliable, punctual, and motivated individual. I am confident my skills will meet your equipments and will contact you on October 13th to discuss this matter. Thank you kindly for your time.
  Regards,
  (Bill Zooman)
  (177w)
英文求职信 篇5
  Dear Sir/Madam:
  Hello, thank you for your busy schedule to read my letter of application!
  My name is XXX, is the XX Institute of software development professional graduates. From the day I was admitted to the University, I have been working hard to learn, in the university life has developed a good learning habits, the course includes the basic knowledge from the computer to the use of many aspects.
  Through the study of these knowledge, I have a certain degree of understanding and mastery of the relevant knowledge in this field. And has done a lot of practice, to further deepen the understanding of the computer. In the learning of basic knowledge, but also pay attention to the comprehensive development of many aspects, participated in various activities of the school, in the practice process will combine theory with practice, by the school teachers and students welcome.
  After three years of study and practice experience, the overall quality is improved. Have certain professional knowledge and skills, have a certain English foundation, can communicate with people in common english. In addition, during the school has participated in many classes of outdoor activities and some school activities, so there is a strong organizational skills. Humor and optimism, with people sincerely, and friends can tolerance, patience, make a lot of friends. And actively participate in social practice during the school period, constantly exercise their own, realize the value of self.
  In the fierce competition, although I'm just a college student who just graduated from school, perhaps no work experience, but I have a sincere heart and enterprising spirit, your company is willing to contribute an own strength, in order to better grasp the theory of knowledge, but also to better serve your company, I am now trying to learn some deeper theory book, although I just graduated from college, no actual work experience, but I believe that your company like heavy capacity, heavy level, heavy development, visionary companies, must have ability and experience with the same level as, give them a chance to show off, I hope you give me a chance, I can consider, I urgently hope to become a member of your company.
  With the letter with my resume. If you have the opportunity to interview with you, I will be very grateful. Wish the expensive unit business on the upgrade, repeated success, I wish your business make still further progress further!
  yours,
  zhaopin
英文求职信 篇6
  Dear Sir,
  I have learned from JobsPower.com that there is a vacancy in your firm, and I wish to apply for the position. I am a graduate of Hong Kong Polytechnics, class of 1980. For the last four years I have been working as a salesman for Hong Kong Trading Company, and I am quitting that firm in a few days.
  Enclosed you will please find a letter of recommendation from my present employer who likes my service very much but have to let me go, for his firm is going to be closed. While working with Hong Kong Trading Company, I have a good chance to know all the leading chemical product manufactures in this area. My connections built with them in the past may also enable me to get more business for your firm if you will employ me as a salesman. I am sure that these manufacturers would equally welcome my service if I work for you.
  I shall appreciate a personal interview at your convenience.
【【推荐】英文求职信集合六篇】相关文章:
【推荐】英文求职信03-23
【推荐】英文求职信模板集合5篇11-23
【推荐】英文求职信范文集合8篇02-02
【推荐】英文求职信范文集合10篇01-26
【推荐】英文求职信范文集合十篇03-30
英文求职信集合2篇01-04
英文求职信模板集合八篇11-14
会计英文求职信(集合3篇)03-24
导游英文求职信集合4篇03-24
【推荐】英文求职信模板汇总六篇11-16