【必备】英文求职信4篇
  时间就如同白驹过隙般的流逝,我们又将面临求职找工作的挑战,现在的你想必是在写求职信吧。那么如何写求职信才简练、明确呢?下面是小编精心整理的英文求职信4篇,仅供参考,希望能够帮助到大家。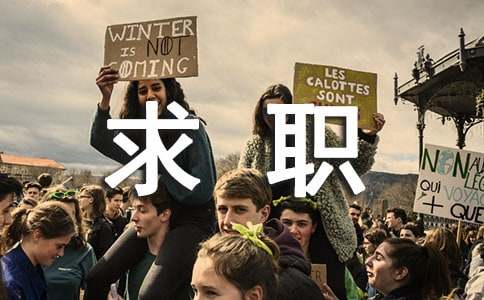 英文求职信 篇1
Dear Sir,
  Please consider me as an applicant for the position of the secretary which you describe in your advertisement in the JobsPower.com of July 15.
  I've just graduated from the City Commercial College in which I majored in Import & Export Trading. English happened to be my favorite and best subject at school. My English scores were always on the top ten of my class of fifty. I have learned to operate telex machine and computer and I can type either in English or in Chinese. Although I have no other work experience than two years' part time job in an export company in summer, I am willing to work hard and learn.
  I'd very much appreciate the chance to talk to you and to get your opinion on whether I am qualified for the job you offer.
英文求职信 篇2
  Dear Mr. Curtis:
  As an experienced computer programmer who is presently pursuing a master's degree in electrical engineering at Rensselaer Polytechnic Institute, I am writing to request information about possible summer employment opportunities with HAL.I am interested in a position that will allow me to combine the talents I have developed in both computer programming and electrical engineering. However, as you can see from the attached resume, I have extensive experience in many related fields, and I always enjoy new challenges.
  I feel that it is important for me to maintain a practical, real-world perspective while developing my academic abilities. I am proud of the fact that I have financed my entire education through scholarships and summer jobs related to my field of study. This work experience has enhanced my appreciation for the education I am pursuing. I find that I learn as much from my summer jobs as I do from my academic studies. For example, during the summer of 1986, while working for IBM in Boca Raton, Florida, I gained a great deal of practical experience in the field of electronic circuit logic and driver design. When I returned to school in the fall and took Computer Hardware Design, I found that my experience with IBM had thoroughly prepared me for the subject.
  Having said all this, I realize that your first consideration in hiring an applicant must not be the potential educational experience HAL can provide, but the skills and services the applicant has to offer. I hope the experience and education described in my resume suggest how I might be of service to HAL.
  I welcome the opportunity to discuss with you how I might best assist HAL in fulfilling its present corporate needs. I will be available for employment from May 14 through August 31, 20xx. Please let me know what summer employment opportunities are available at HAL for someone with my education, experience, and interests. You can reach me at the above address or by phone at (518) 271-0000.
  Thank you for your consideration.
  Sincerely yours, Joan Doe
  亲爱的柯蒂斯:
  作为一个经验丰富的计算机程序员目前追求硕士学位在伦斯勒理工学院电气工程,我写这封信是为了请求可能与哈尔夏季就业机会的信息。我感兴趣的一个位置,让我把人才开发了计算机编程和电子工程。然而,正如你所看到的从所附简历,我有许多相关领域的丰富经验,我总是喜欢新的挑战。
  我觉得这对我来说是很重要的保持实用、真实的角度在开发我的`学术能力。我自豪,我为我的整个教育通过奖学金、暑期工作相关的研究领域。这工作经验增强了我感谢教育我追求。我发现我学习尽可能多的从我的暑期工作,我做我的学术研究。例如,在1986年的夏天,尽管波卡拉顿为IBM工作,佛罗里达,我获得了大量的实践经验领域的电子电路逻辑设计和驱动程序。当我回到学校在秋季和计算机硬件设计,我发现我的经验与IBM彻底准备我的主题。
  说了这么多,我知道你的第一个考虑雇佣申请人不得哈尔可以提供潜在的教育经验,但申请人必须提供的技能和服务。我希望我的简历中描述的经验和教育的服务建议我如何哈尔。
  我欢迎有机会与你讨论我最好帮助哈尔满足当前企业的需求。我将提供就业从5月14日到8月31日,20xx年。请让我知道夏季就业机会在哈尔有人与我的教育、经验和利益。你可以找到我在上述地址或电话(518)271 - 0000。
  谢谢你的考虑。
  你的真挚的,琼
  此致
敬礼!
  求职人:
  XX年X月X日
英文求职信 篇3
Dear Sir:
  Your advertisement for a Network Maintenance Engineer in the April 10Student Daily interested me because the position that you de- scribed sounds exactly like the kind of job I am seeking.
  According to the advertisement,your position requires a good university degree,Bachelor or above in Computer Science or equivalent field and proficient in Windows NT 4.0and Linux System.I feel that I am competent to meet the requirements.I will be graduating from XX University this year with a MSC.My studies have included courses in computer control and management and I designed a control simulation system developed with Microsoft Visual and SQL Server.
  During my education,I have grasped the principles of my major subject area and gained practical skills.Not only have I passed CET - 6,but more importantly I can communicate fluently in English.My ability to write and speak English is a good standard.
  I would welcome an opportunity to attend you for an interview.
  Enclosed is my resume and if there is any additional information you require,please contact me.
英文求职信 篇4
  dear leaders:
  hello!
  i am a professional international trade of guangdong xx university students willing to twenty years of accumulated knowledge and the ability of exercise contribute to your organization and can do my best for your company to contribute to the progress and development of all power. sincerely hope that your organization give me a chance!
  i know, "opportunity only favors the prepared mind." in school, i seize every opportunity to learn all aspects of knowledge, ability to exercise all aspects of their own to make themselves towards the needs of modern society compound innovative talent development. my english to six, the computer through the national secondary, provincial secondary (excellent), and year after year scholarship. in the effort to learn the knowledge at the same time, i also range widely in philosophy, law, literature, economics and other fields, other than completing a professional course in the economic field and more, and a minor in business english, self-study a second foreign language --- - german.
  college, never late and leave early, on time and complete their work independently and exams. university examinations, to ensure that all of the real. cet-6, although not qualified to state line, but i did not give up, you can not find work because of cheating employers. companies need to really was real material excellent quality products to gain market, products need to create smart and honest people. i think i have a cet-6 in oral and written, sensible businesses will not have a certificate and a growth potential of prospective employees turned away. good people eclectic enterprise applications, rules and regulations strictly!.
  enclosed please find my resume, if any, opportunity to interview with you, i would be very grateful. even if you think i do not meet your conditions, i will continue to concern the development of your company, and yours the most sincere wishes.
【【必备】英文求职信4篇】相关文章:
【必备】英文求职信汇总9篇11-25
【必备】英文求职信范文七篇12-06
【必备】英文求职信模板集合九篇11-30
【必备】英文求职信模板汇编9篇11-18
【必备】英文求职信范文合集十篇02-04
【必备】英文求职信模板集锦七篇02-03
【必备】英文求职信模板集锦十篇02-02
【必备】英文求职信范文集锦9篇01-26
【必备】英文求职信范文汇总八篇01-25
【必备】英文求职信模板锦集九篇01-12