英文简单的自我介绍范文
  当进入一个新环境,可能需要我们进行自我介绍,自我介绍是让陌生人彼此认识的好方法。那要怎么写好自我介绍呢?下面是小编整理的英文简单的自我介绍范文,仅供参考,大家一起来看看吧。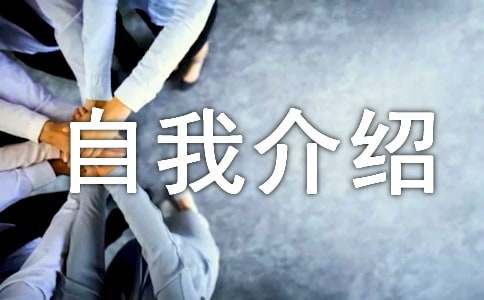 英文简单的自我介绍范文1
Distinguished Ladies and Gentlemen,
  I am delighted (It's a great honor for me) to be here this morning, for my joining in RG. She has a long history, extensive culture and modern vitality.xx is my name, or you could call me , my English name. Ihave graduated from cup (China University of Petroleum) and I major in English, science and technical English.xx is my hometown. I really like playing basketball and dancing. From now on, Iwill hone myself and uphold the spirit that supplying the world with state-of-the-art, high quality products and service.Now with the cream of the crop, what I want to say is that RG is where we live together, work together and love each other, and for us, we are of one mind! Let's go to a brand-new world together!
英文简单的'自我介绍范文2
  Hello!Every one.
  大家好!
  My name is ...
  我的名字是......
  I'm a girl.
  我是一个女孩。
  I'm 10 years old.
  我十岁了。
  I'm in Class....
  我在......班里。
  I like playing basketball.
  我喜欢打篮球。
  And I like cake,I think it is delicious.
  还有我喜欢蛋糕,我认为它很美味。
  My favorite subject are Chinese,math and English.
  我最喜欢的科目是 语文、数学和英语。
  I am very thin.I am a quiet girl.Do you like me?
  我非常瘦。我是一个文静的女孩子。你们喜欢我吗?
英文简单的自我介绍范文3
  My name is xx.
  I hold a Bachelor of Science in Nursing. The course has provided me the formal training necessary to be a nurse. Besides, I possess ten years of extensive experience ranging from Nursing Assistant to Nursing Supervisor at XYZ Hospital. My responsibilities include patient assessment and staff development, as well as the coordination of other health care services such as dietary, food nutrition, physical therapy and pharmacy.
  I believe my strong clinical background and experience make me a valuable asset to your hospital. I would be pleased to attend an interview.
英文简单的自我介绍范文4
  I am Sravani, I am from Secunderabad. My hobbies are listening to music most of the time and playing badminton, indoor games such as caroms , chess etc.
  My strengths are, I am optimistic in nature, and my parents. Coming to my family background we are four of us: me, my father, mother and a younger brother. My father is SCR employee, mom house wife and brother is perceiving his B.Pharm 3rd year.
  Moving on to my educational background: I have done my schooling from Keyes high school in the year 20xx, I finished bipc from srichaitanya in the year 20xx, i have completed B.Sc. Nursing from Yashoda institutions under NTR university in the year 20xx. The whole of 20xx I was working as staff nurse in Yashoda hospital.
  Right now I am looking out for BPO because I got engaged last year, my in-laws are against me not to work in nursing department. So, i am looking out for BPO because as it provides good platform for freshers and more over it would welcome a person at any educational level with good communication skills and ability to handle customers.
英文简单的自我介绍范文5
  I am cheerful, talkative, often smiling, and I like to smile with others, I like to share my happiness with all of you.
  I have a wide range of hobbies. I like traveling, listening to music, playing chess, and all kinds of sports.
  I am a practical, hardworking and self-motivated student.
  As soon as I entered college, I was strict with myself. I was determined to make progress in my college career and develop myself from all sides.
  I am also a person in pursuit of perfection, I know there is no perfect in every respect of people in the world, but we can go to seek, to move closer to it, everyone has more or less defects, I put these disadvantages compared to an invisible hole, we all know that can fill the hole is, like the disadvantages are you can correct it, this will be how we put this hole a bit in a bit, is how to improve their own. The hole is invisible, just like the person can not be perfect, we may never fill the hole, as if the person can not be perfect, just like study, the study is endless. Therefore, I have to constantly fill holes, continuous learning, and constantly improve themselves. So, I chose what I sought, and pursued what I had chosen to go to the student union.
  I actively participated in other conference activities, get a little exercise in leadership and fellow brothers and sisters under the guidance of our ideological quality has improved; work ability has been improved; cultural letter to keep up with the enhancement of practical ability... There is no end to learning. I will try my best and try my best to do my best.
  Although the fate in their own hands, but sometimes paid not necessarily return, and if I did not choose, it will not be discouraged, I will go down to sum up experience and lessons to make up for deficiencies
  These are my personal introductions to the students' Union. Thank you!
【英文简单的自我介绍范文】相关文章:
面试简单英文自我介绍04-29
简单的英文简历范文08-14
简单的英文简历05-12
英文面试自我介绍精选范文08-26
干净简单的英文女孩名字08-27
英文自我介绍范文(精选11篇)04-24
简单的入职自我介绍范文6篇08-27
简单的入职自我介绍范文五篇07-18
简单的入职自我介绍范文10篇05-30
简单的入职自我介绍范文5篇04-25