商务英语租房口语对话
  以下是CN人才网小编搜集的商务英语租房口语对话,欢迎阅读。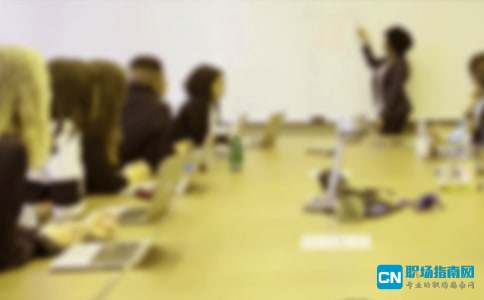 Renting a Flat
  Useful sentences
  1.I want to rent a furnished flat.
  2. It's got good ventilation.
  3. The kitchen is not fully equipped.
  4. The rent is 1,500 yuan a month.
  5. Whater is free,but you have to pay for telephone,gas and electricity.
  6. It's in a safe neighborhood.
  7. I'd like to find a roommates to share the cost.
  8. The deposit is usually refundable.
  9. I have a spare room.
  10. Could you please lower the rent a little bit to make it even?
  Fashion Conversation
  Conversation 1
  A: Do you take in students? I've been told you might have a vacant room.
  B: Yes.If you don't mind sharing room with someone else, there's one available.
  A: How much are you asking?
  B: 800 yuan a month.
  A: Could I have a look at it, please?
  B: Sorry, but I'm on my way out now.Could you come back in an hour?
  Conversation 2
  A: A friend told me might find a room here.
  B: Yes. I'll have a room free next week.
  A:What do you charge?
  B:12,000 yuan a year,but you can't have visitors live in it.
  A: OK . Would it be all right to look at the room first?
  B: Could you come back later? We're right in the middle of dinner.
  Conversation 3
  A: I wonder if you can help me. I'm looking for a room.
  B:Yes. I've got a small room.
  A: How much is it?
  B: 200 yuan a week, but smoking is not allowed.
  A: OK.Can I see the room now?
  B: Would you mind waiting? I'm on the telephone.
  Conversation 4
  A: Hello,Who's that speaking?
  B:I am calling about the advertisement for a flat with a bedroom. Do you still have it?
  A: Yes, I do .
  B: Is there any furniture in it ?
  A:Yes ,It's fully furnished.
  B: What's the rent for a year?
  A:15,000 yuan,including water,but not electricity and gas.
  B:Where is it located?
  A:It's in the International Trade Zone. It's only ten minutes'walk from the nearest subway station.
  B:That's great. But can't you make the rent cheaper,Let's see,12,000 yuan?
  A:The price can be talked over. How about coming around and taking a look at it first?
  B:OK.I will be free tomorrow afternoon. I'll take a taxi to get there . See you.
  A: All right, see you .
  Conversation 5
  A: I'm calling to ask about your apartment you advertised.
  B:Yes,we've got great apartments with charming environment and nice scenery.And they are all newly renovated.
  A: That sounds fantastic! But I am looking for something closer to downtown,as I spend most of my time at the office.
  B: No problem. We have a nice apartment located near the Oriental Square. It's perfect for people busy with office work. It is fully furnished with a service staff taking
  care of the trivial details.
  A: I'm sure they are wonderful, but I need an unfurnished apartment with relatively
  lower cost.
  B:Ah! I get your point. We have just what you need. Our Jinyuan apartments have several floor plans. The one bedroom apartments are very economical,but their layout makes great use of a small amount of space. I think you can find a very apartment there.
  A: Great! I'll arrange a viewing after work tomorrow afternoon. Could you tell me the
  detailed adress?
  B:Of course. It's just at 19 Linquan Road. You can phone me again if you can't find the right place. A: OK . Thank you .