高中英语老师面试自我介绍
  当来到一个新环境中,我们往往需要进行适当的自我介绍,自我介绍可以给陌生人留下一个好的印象。但是自我介绍有什么要求呢?以下是小编精心整理的高中英语老师面试自我介绍,仅供参考,希望能够帮助到大家。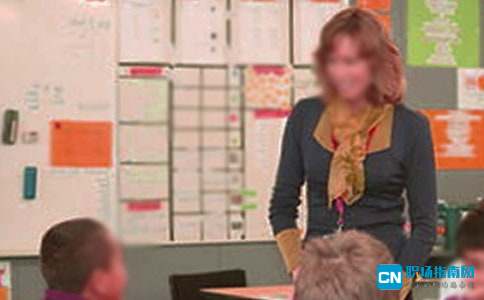 高中英语老师面试自我介绍1
  My name is××××××, 25 years, graduated from the Mudanjiang Normal College major in English and I have been got the eight professional certificate in English (test for English majors) and senior English teacher qualification certificate. Perhaps my situation on this place is pretty unlikely, after graduation because of personal interests I am gone to the Heilongjiang University graduate college major in history.I'm outgoing and open-minded. In my spare time, I have broad interests. Such as reading, surfing the internet, listening to music. I like children very much. I think children are active, innocent and pure. With them, I feel very relaxed, pleasant and younger. Therefore, I learned a lot from my one year working experience.
  To be a good teacher is my dream, I think a teacher is not only a guide for the students, but also a friend of them, if I were a teacher I would build a close relation with my students helping them not only on their study but also on their lives, I will try my best and I am confident that I can be a good teacher
  If your county to give me this opportunity, I passed the interview, as many teachers team member, I will continue learning, work hard to contribute to education in their own strength, will never live up to the human soul engineer of this glorious title.
高中英语老师面试自我介绍2
  Please allow me to introduce myself in a minute. My name is Han Meimei, graduated from Normal University Department of English majors. I am steady, practical, diligent, hard-working. During the school I actively participated in various activities. And for three consecutive years Iworked as a member of the English association in our school. My business English writing is good, and I have a brief English teaching experience.In class, I encourage students to voice their opinions and to approach to the way of learning English, because I think that learning is a kind of personalized process. Everyone should become a critical thinker in my class, I want to be a good teacher in the true sense . I am not the traditional teacher. I believe in my classroom English teaching reform. I hope I can do something to change the present situation of English teaching.Finally, I hope that my personal expertise in English teacher post will contribute to the cause of education.
  Good morning everyoneFirst of all, please allow me to express my greatest appreciation for you give me this opportunity for an interview. And I hope I can make a good performance today I will do my best for this interview.
高中英语老师面试自我介绍3
  Good morning everyone:
  My name is Li Jing, the new English teacher of this class. Nice to meet all of you! It is really a great honor to have this opportunity to talk with you. I hope we can communicate happily and have a good day. Now, let me introduce myself briefly.
  I graduated from Zaozhuang University and I majored in biology. So I am not a professional English teacher, But I am very interested in English. And the knowledge and skills I learned in school are useful in teaching, although I have no experience in teaching and managing a class. Of course, I am so young that I might make some mistakes in the future, and I hope you can give me advice as possible as you can.
  Being a teacher here is excited. Having thought for a long time, I think I am fit for this career, because of my educational experience and my character, Most of all, I like children and I like this job. I believe that interest is the best teacher, and I will try my best to raise the interest of the children in learning.
  In my work, I will try my best. I always believe working hard can bring us more opportunities. To be the best one is a little bit hard, but "Trying All My Best." always can cheer me up. To succeed or fail is not the only thing. As long as we did, we will not regret. Someday when we turn back for what the footprint we have left, time will record the victory in our heart. So, "Trying All My Best" is the motto of mine.I believe that we will get along well and I sincerely hope we can be good friends.Ok! So much! Thank you!
高中英语老师面试自我介绍4
  早上好.我很荣幸来参加这次面试。
  首先,让我自我介绍一下。我叫温迪。我今年17岁,出生在济南的山东省。我毕业于**中学。
  我一直努力学习,取得了丰硕的成果,包括许多证书。
  我乐观开朗。我在学校里交了很多好朋友。
  在我的业余时间,我喜欢阅读和听音乐。有时,我也喜欢打篮球。
  我希望我有机会进这所学校。我也相信有志者事竟成。
  就这些了。谢谢您的关注。
高中英语老师面试自我介绍5
  Hello,this is Li Chunfei.I graduated from Xi'an siyuan University and majored in accounting.It's a pleasure to meet you.Be patient with me,I'm a little bit nervous.I was once a poor student of English, and it was my biggest headache and trouble maker. I got sick and tired of learning boring grammar rules and lifeless words. But through hard work in practicing speaking English and breaking away from the traditional grammar games, I found myself a totally different and exciting new world.I'd like to share my learning techniques with my students of future and be their friend.Education has always been the most important thing in my life,and English is in my free/spare time.(English is my favorite subject.)So educating young people is the most important thing I do with my life! Let's work together to lift the English education of China to a higher level. We can do it.Thank you for your valuable time.
高中英语老师面试自我介绍6
  各位老师,下午好。请允许我简短地谈谈我自己。
  我叫-咸宁毕业于私立中学南门。现在在湖北的学校学习旅游。学习酒店管理专业。
  我是一个性格开朗的女孩,所以我的爱好是广泛的'。爱运动的.在我的业余时间喜欢打篮球,乒乓球,排球,滑冰。当一个人喜欢在家上网时,或是个人立体音响。不太喜欢太长时间的沉浸在书的世界里,家人曾经告诉过我,劳一杰格是最好的。谈论我的家庭,然后我会谈论我的家庭。只有三个人,我的家人,我的祖母,祖父和我自己。我爷爷是工程师,平时我很严厉,教会我很多。奶奶是一个非常慈祥的老人,关心我的生活,以各种可能的方式。因此,我没有父母在他们的呵护下,童年和成长都充满了喜悦。
  我喜欢这个酒店管理专业,因为我喜欢生活在严格的管理环境中。我有我的专业自信和希望,只要努力就会有收获,这是我的座右铭。既然我选择了这个职业,我就会走这条路,努力,坚持下去。
  谢谢老师们。我完成了讲话。
【高中英语老师面试自我介绍】相关文章:
5.英语老师面试问题