毕业生英文求职信范文合集5篇
  时间过得可真快,从来都不等人,又将迎来自己找工作的.生活,这时候,最关键的求职信怎么能落下!相信很多人都十分头疼怎么写一封精彩的求职信吧,下面是小编为大家整理的毕业生英文求职信5篇,希望能够帮助到大家。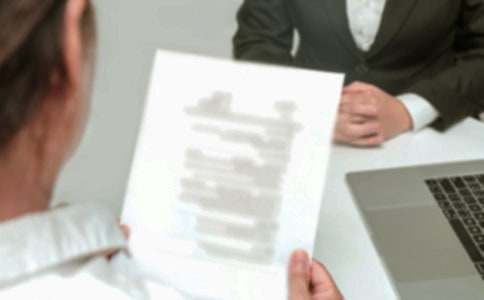 毕业生英文求职信 篇1
  Dear Sir,
  In reply to your advertisement in JobsPower.com I beg to offer my services as secretary with your firm.
  I am 30 years of age, and have had five years' experience in the line of secretary. Graduating from (the name of the) University in July 1980, I served with James & Co.as secretary until last month. Besides I am skilled in almost all kinds of office machine. So I feel confident of my ability to fill a position such as you announce as vacant and give entire satisfaction in the discharge of my duites.
  Trusting you will give my application kind consideration and hoping to hear favourably from you at your convenience.
  Yours faithfully
毕业生英文求职信 篇2
  Dear sir or madam:
  Hello!
  it s greatly appreciated that you can share your time to read my self-evaluation and introduction letter. my name is ,majoring in automation, and i am going to graduate from xxx university in xxxxxxx.
  after four-year s hard study, i have possessed the quality to be a qualified graduate. four-year s hard working arms me with solid specialized knowledge. now, i have mastered the basic english skills: listening, speaking, reading, writing and translation; and also have a knowledge of computer . moreover, extensive computer studying and english learning has broadened my mind, and give the power to be capable of relevant work.
  with a good mastery of specialized knowledge, i also developed myself in all-round way. in order to foster my managerial, coordinate and cooperative ability, i have done some part-time or intern jobs in my college life, such as working as a network engineer in carnival company, a database engineer in my collage. i have not only done a good job but also have learned a lot from such experiences.
毕业生英文求职信 篇3
  xx manager:
  hello! because of my talent was informed that the online recruitment information manager for your company's recruitment of a secretary, special liberty to write candidates.
  i graduated from a bilingual secretarial xx city institute of business and professional. height xxcm, dignified appearance, temperament quite good. applied writing, etiquette school, professional english language courses. performance excellence, has published many articles. are familiar with computer operation, english language through the national 4, english spoken fluently, knows some japanese, cantonese, mandarin with ease.
  the secretary of the job i love, hoping to become a member of your company. please find attached my resume, if the opportunity to interview with you, i would be very grateful. even if your company that i do not meet your conditions, i will also continue to focus your company's development, and in the most sincere wishes yours sincerely.
  to this
  sent a letter to people: xxx
  xxxx year xx month
毕业生英文求职信 篇4
Dear Sirs,
  I have just seen your advertisement in Beijing Evening News of the 6th August for a salesman in the Electronic Device Section of your company. I'm very interested in the job and I feel I'm qualified to meet the requirements. I'm therefore enclosing a resume together with reference from my supervisor.
  As you can see, I once worked in the Electronic Department. So I am familiar with different kinds of electric devices. I have worked more than once as a salesman in some stores during my previous vacations. Besides, I'm very patient and friendly in nature. I'm confident that I shall be suitable for the kind of job.
  If you need any further information, I shall be very pleased to supply it. Or I wonder if you will grant me with an interview.
  I'm looking forward to hearing from you soon.
  Yours faithfully
毕业生英文求职信 篇5
  my name is harry lin. on may 25, 958, i was born in xinying, a little town in southern fujian. my father is a farmer, planting bananas and pineapples, and my mother takes care of the house. i have two brothers and one sister. though not well-to-do, my parents have been able to provide the whole family with sufficient means to live decently and enjoy all modern conveniences.
  my early education was received in my hometown, i.e. six years in primary school and three years in junior middle school. after completing nine years of formal education in 958. i went to xiamen and participated in the joint entrance examination for five-year junior colleges. fortunately, i was admitted to the department of electrical engineering at xiamen junior engineering college. i chose electrical engineering as my major because, on the one hand , i liked physics very much; and on the other hand, electrical industry is a major sector of the economy of china.
  the five years of intensive training came to an end in june 978 when i received a diploma. and in july 980. i was hired by nan ya plastic company and have served as a junior electrical engineer at the company to the present. i enjoy the work and feel competent for the job.
  in working, however, i've found that what i have learned in school is limited and far from sufficient to handle sophisticated jobs. therefore, i have decided to extend my education and would like to enter an american institution firstly to earn a bachelor's degree in electrical engineering. then, if possible, i would like to continue my education toward a master's degree.
  after this objective is reached, i will return to my country and seek a job in a public firm. most probably i will continue to work with nan ya plastic company.
【毕业生英文求职信范文合集5篇】相关文章:
毕业生英文求职信范文合集8篇03-10
有关毕业生英文求职信范文合集9篇03-21
文秘专业毕业生英文求职信范文01-01
毕业生英文求职信范文六篇11-13
毕业生英文求职信合集七篇03-22
精选毕业生英文求职信合集8篇03-22
有关毕业生英文求职信合集六篇03-11
有关毕业生英文求职信合集八篇02-10
关于毕业生英文求职信合集10篇01-30