【实用】英文求职信集锦九篇
  时间过得飞快,又到了寻求新的工作机会的时候,这时一封好的求职信可以起到毛遂自荐的作用哦。那么怎样写好求职信呢?下面是小编为大家整理的英文求职信9篇,仅供参考,欢迎大家阅读。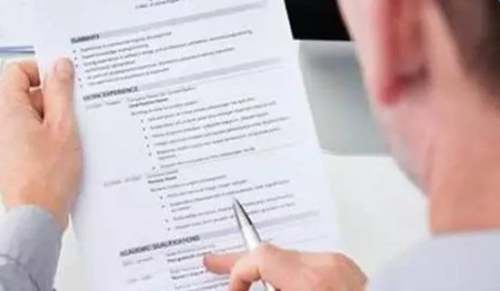 英文求职信 篇1
  Ms. Gao:
  I was referred to you by Mr. Zhang, a Partner with your Beijing office, who informed me that the Shanghai office of your company is actively seeking to hire quality individuals for your Auditor Program.
  I have more than two years of accounting experience, including interning as an Auditor last year with the Beijing office of CCCC. I will be receiving my MBA this May from Tsinghua University. I am confident that my combination of practical work experience and solid educationalexperience has prepared me for making an immediate contribution to your company. I understand the level of professionalism and communication required for long-term success in the field. My background and professional approach to business will provide your office with a highly productive Auditor upon completion of your development program.
  I will be in the Shanghai area the week of April 16. Please call me at 136001216901 to arrange a convenient time when we may meet to further discuss my background in relation to your needs. I look forward to meeting you then.
  Sincerely,
英文求职信 篇2
Dear xxx:
  It's my great honor to browse this personal information!
  Since graduated from Hunan Huangpu Foreign Language College in 20xx,I had done the teaching for one and half an year,and had worked in foreign trade business.
  Until in Feb,20xx,I returned to the South Central University for studying more knowledge and confirming objective.
  During the past two years studing,I had been majoring the Application English on the base of Trading English,including the Advance English,Economy And Trade English,Busiess English Correspondence,Selected Readings In English And American Literatures,Chinese And English Translation Course,Interpret And Listening,Japanese,Advance English Writing etc.In addtion, I got the undergraduate diploma,flunetly oral English,good comprehension reading better social communication ability!
  For the time being, I would like to hunt the job that with regard to the trade business or English.I am sure that I should take advantage of my ability and experience to serve for your firm.
  Thanks for your reading!
  Looking forward to your replying!
  With Best Regards,
  XXX
英文求职信 篇3
  dear leaders:
  thank you for your busy schedule to take time to read this letter!
  i am now the university of xx-class graduates this years law, with a sincere, earnest, full of vigor and vitality of the heart that you wish to apply!
  university for four years, after the teachers carefully cultivated, and my personal efforts, i have been fully equipped with the contemporary college students should have all aspects of the quality and capacity. with a more extensive knowledge of the humanities and social sciences on the basis of the system, i grasp the legal subjects of expertise, but also a certain degree of proficiency in science and engineering knowledge, proficiency in foreign languages, can be skilled to operate the computer, at school during the school door as a result of the results excellent access to college has a second-class scholarship.
  forge ahead, never to be complacent is my motto. i am not satisfied with the economic law in their own professional majors and a minor trade for two years undergraduate english majors. the second professional has given me a wealth of management, international trade, anglo-american culture, knowledge, and english listening, speaking, reading and writing ability with a relatively high level. in addition, enterprise management, application writing, be good at marketing. a solid academic and psychological maturity so i am confident that integration into the highly competitive society.
  theory and practice is equally important for me. i actively participated in school club activities during the period, exercise capacity and coordination of the organization,after school hours for part-time tutor, marketing, and strive for self-improvement, self-reliance. in the winter, during the summer vacation, i went to the courts, prosecutors, law firm practice and the practice of writing reports and papers, so the theory with practice. in short, i cherish every opportunity for practical work, and accumulated a certain amount of social experience.
  i am a honest loyal, diligent and realistic, and the constant pursuit of personal self-improvement, i am optimistic about the character of self-confidence, modest, cheerful, generous and stable, so i harmonious interpersonal relationships, ability to adapt to the environment. i have a wide range of interests and hobbies, music and art inspired by my creativity and imagination, volleyball and dance culture of sports has been my sense of teamwork and collaboration.
  in short, full-minded, good health and abundant energy is the wealth i will. please be assured that your vision and my strength, give me a give full play to their talent, the opportunity to contribute!
  i wish the cause of development and bright future!
  sincerely,
英文求职信 篇4
尊敬的领导:
  您好!感谢您在百忙中翻阅我的求职信!
  我是xxxxx专业的大学生。我很荣幸有机回向您呈上我的个人资料。
  作为一名xxx专业的大学生,我热爱我的专业并为其投入了巨大的热情和精力。在四年的学习生活中,我所学习的内容包括了从会计学的基础知识到运用等许多方面。通过对这些知识的学习,我对这一领域的相关知识有了一定程度的理解和掌握,此专业是一种工具,而利用此工具的能力是最重要的,在与课程同步进行的各种相关时践和实习中,具有了一定的实际操作能力和技术。在学校工作中,加强锻炼处世能力,学习管理知识,吸收管理经验。
  我不满足与现有的知识水平,期望在实践中得到锻炼和提高,因此我希望能够加入你们的单位。我会踏踏实实的做好属于自己的一份工作,竭尽全力的在工作中取得好的成绩。我相信经过自己的勤奋和努力,一定会做出应有的贡献。
  愿贵单位事业蒸蒸日上,屡创佳绩,祝您的事业白尺竿头,更进一步!
  期盼你们的回音。谢谢!
  此致 敬礼!
  求职人:
  年月日
英文求职信 篇5
Dear Sir,
  I will graduate from the University of Kansas with a Masters degree in June of this year. My major is Pharmacy and I am very interested in securing a position before I graduate, if possible.
  I am a Hong Kong Chinese and my bachelor's degree is from Hong Kong University.
  I have long been hopeful of working for you after I graduate, because I consider you the finest hoital in this region, I as sure that if I have the privilege of serving in your pharmacy, I will greatly increase my education and my experience.
  Needless to say, I will have completed a standard course in pharmacy before I graduate in June. In addition, I have chosen to elect all the courses available at my school in Hoital Pharmacy. I did this because I have always wanted to be a hoital pharmacy. My professors, Sr. John Harkin, Dr. Mildred Carter, and Dr. Iriny Schultz have give me permission to use their names as reference.
  If you have a position available after I graduate, I would appreciate it. If not, please keep my name on your file, because I consider your Pharmacy the best in this region.
  Sincerely yours,
敬启者:
  我将在今年六月毕业于堪萨斯州立大学,将获得药剂学硕士学位,倘若可能,我希望在毕业前能找到一份工作。
  我系香港华人,毕业于香港大学,曾获得学土学位。我早已渴望毕业后,能进入贵院工作,因为贵院是本地区最有名气的医院。如有这份荣幸,能进入贵院药房工作,我确信对我的学习和提高,将有极大裨益。
  今年六月毕业前,我将完成药剂学标准课程是无疑的。同时,我亦选读了学校有关药剂学现有课程,为做一名医院药剂师准备条件。我校几位教授已答应以他们的名义,为我作保证,如约翰·哈金博士,密儿特莉·卡特博士,爱伦·舒尔兹博士。
  毕业后,贵院如能为我安排工作,至为感激,若不能,亦请将我姓名记下。因为我认为贵院药剂部是本地区最有名的。
英文求职信 篇6
  Dear Associate:
  What a wonderful service you provide! Placing qualified professionals within the legal profession serves the needs of many, particularly someone like myself who is entering the field with so much to offer.
  As I near completion of the ABA-approved Paralegal Program at State College, I am preparing to offer my skills to Los Angeles County law firms. In addition to my superior, straight-A record in this program, I possess a background in the business world that arms me with a valuable perspective others may not have.
  For 20 years, I was an integral member of Digital Electronics' product innovation team. In this capacity, I worked closely with federal regulators and patent attorneys, and I can bring this experience to bear on behalf of your clients.
  Also, I am trained in automated legal research programs (Lexis and Westlaw), and maintain my student password.
  I would welcome the chance to pursue any openings for which you feel I may be qualified.
  Sincerely,
  Marion LaMarca
英文求职信 篇7
  在外企求职的过程当中,一封出色的求职信是必不可少的。而撰写一封得体的求职信可能是你在准备应聘的过程中遇到的最棘手的问题。在求职的过程中,只有能体现个人才智的求职信,才能帮助你顺利地谋求到一份理想的工作。你需要仔细考虑你所写的求职信的目的,及其所可能产生的影响。信件要引起读者的兴趣,要反映出你的目的,要符合特定的环境要求。
  求职信切忌空洞,求职信的内容要全面具体,免费英语学习网站,同时又必须是相互关联的一个整体,这样的求职信才能真正对你的'事业起到推动的作用。一封理想的求职信应该注意如下的几点:
  一、语言表达要简洁明了,避免使用太多的专业属于和过分复杂的句子。一方面用人单位不会在一份简历上花费太多的时间;另外一个方面,简洁的语言表述也能体现出你珍惜他人的时间。
  二、在求职信的第一个段落当中应该明确的告诉对方你是在何家媒体看到应聘广告以及所要应聘职位的名称,学英语的好网站,例如Your advertisement for (职位名称)a Network Maintenance Engineer in (媒体名称)the April 10 Student Daily interested me。这样有助于对方了解招聘信息的有效传播途径。
  三、语言客观实际。英文求职信中应避免自己的主观判断性的语言和评论性的话语,不要过分渲染自我尤其不要说出与事实不符的能力或特性来。为了避免过多的主观性描述,你可以在自己的简历当中用客观的数字和引述别人的话语来描述自己的实际情况。
  例如:I have passed CET-6 with a high mark of 96.
  四、重视开头、结尾。在求职信的结尾,我们通常要提及关于希望得到面试的事情。因此,,结尾一样要引起重视。在表达自己的这样的意愿的时候,切忌软弱、羞怯的表达方式,例如:If you think I can fill the position after you have read my letter, I shall be glad to talk with you。
  五、表现个人特色。求职的信件要具个人特色、亲切且能体现出专业水平。切不可过于随意,也不能拘泥于格式--商业信函应该是一种既正式、又非正式的文体。句子结构和长度应富于变化,使阅信人总保持兴趣。内容、语气、用词的选择和对希望的表达要积极,应该充分显示出你是一个乐观、有责任心、有创造力和通情达理的人。
  另外还有一些内容虽然不属于求职信的一部分,但是也不能忽视,比如纸张的选用,一般采用品质优良的A4打印纸,正文用打印机打印出来。信件的结尾处签名必须是自己的手写签名。
英文求职信 篇8
  Respect leadership:
  Hello!
  First thanks you in spite of being very busy to read this letter!
  First of all, thank you for your busy schedule to read my letter of applicationdevelopment. I am Nursing College of Medical University 20xx sessions ofgraduates.
  During the period of school, I always positive, enterprising. Also by the school for the "excellent League member". After two years of professional courses of study.Has a relatively solid basis for nursing theory. And enter oneself for an examination the The Open University of China nursing college learning. Practice in the training of the keen observation. The correct judgment, ability to work independently, rigorous, pragmatic work attitude. To answer the teacher'squestion correctly, standardize skilled to undertake basic nursing operation. In life I consider myself to be a hard tempered, enthusiastic initiative, stand on solid ground, diligent and honest, independent thinking, good health, be full of go.
  I can not only learn professional knowledge, improve the comprehensive quality.In twenty-first Century as a student, I have not only satisfied with learning thetheory of knowledge, often to the social theory with practice, improve their comprehensive ability in practice, during the period of school in the school "love fund" "young volunteers" and "two" for a "Welfare Institute of love" and so on.And to participate actively in the hospital.
  Sincerely
  尊敬的领导:
  你好!
  首先感谢你,尽管我非常忙,读这封信!
  首先,感谢您在百忙之中阅读我的信中的应用开发。我是护理学院医科大学20xx届毕业生。
  在校期间,我一直积极进取,有进取心。还被学校的"优秀团员"。经过两年的专业课程学习,有一个比较扎实的护理理论基础。并进入自己对中央广播电视大学护理学院的学习。在训练中练习敏锐的观察力。正确的判断,独立工作的能力,严谨,务实的工作态度。为了正确回答teacher'squestion,规范熟练进行各项基础护理操作。在生活中,我觉得自己是一个勤奋、热情的主动,站在坚实的基础上,勤奋和诚实,独立思考,身体健康,充满着去。
  我不仅学到了专业知识,提高综合素质。在第二十一世纪作为一个学生,我已经不仅仅满足于学习理论知识,经常与实践的社会理论,在实践中提高自己的综合能力,在校期间参加学校的"爱心基金"、"青年志愿者"和"两个"一"福利院的爱"等等,并积极参加医院。
  真诚
英文求职信 篇9
  April 13,20xx P.O. Box 36 Tsinghua University Beijing,China 100084 Dear Sir/Madam: Your advertisement for a Network Maintenance Engineer in the April 10 Student Daily interested me bacause the position that you described sounds exactly like the kind of job I am seeking. According to the advertisement ,your position requires top university,Bachelor or above in Computer Science or equivalent field and proficient in Windows NT4.0 and LINUX System. I feel that I am competent to meet the requirements. I will be graduating from Graduate School of Tsinghua University this year with a M.S. degree . My studies have included courses in computer control and management and I designed a control simulation system developed with Microsoft Visual InterDev and SQL Server. During my education, I have grasped the principals of my major and skills of practice. Not only have I passed CET-6, but more important I can communicate with others freely in English. My ability to write and speak English is out of question. I would appreciate your time in reviewing my enclosed resume and if there is any additional information you require, please contact me.I would welcome an opportunity to meet with you for a personal interview. With many thanks, Wang Lin
【【实用】英文求职信集锦九篇】相关文章:
实用的英文求职信集锦六篇12-14
实用的英文求职信集锦八篇11-08
实用的英文求职信模板集锦9篇02-06
【实用】英文求职信范文集锦8篇01-14
实用的英文求职信集锦十篇11-20
实用的英文求职信模板集锦8篇02-17
【实用】英文求职信范文集锦十篇02-20
实用的英文求职信范文集锦7篇02-13
实用的英文求职信范文集锦七篇03-20
实用的英文求职信范文集锦十篇03-19